MELTING SNOWMAN COOKIES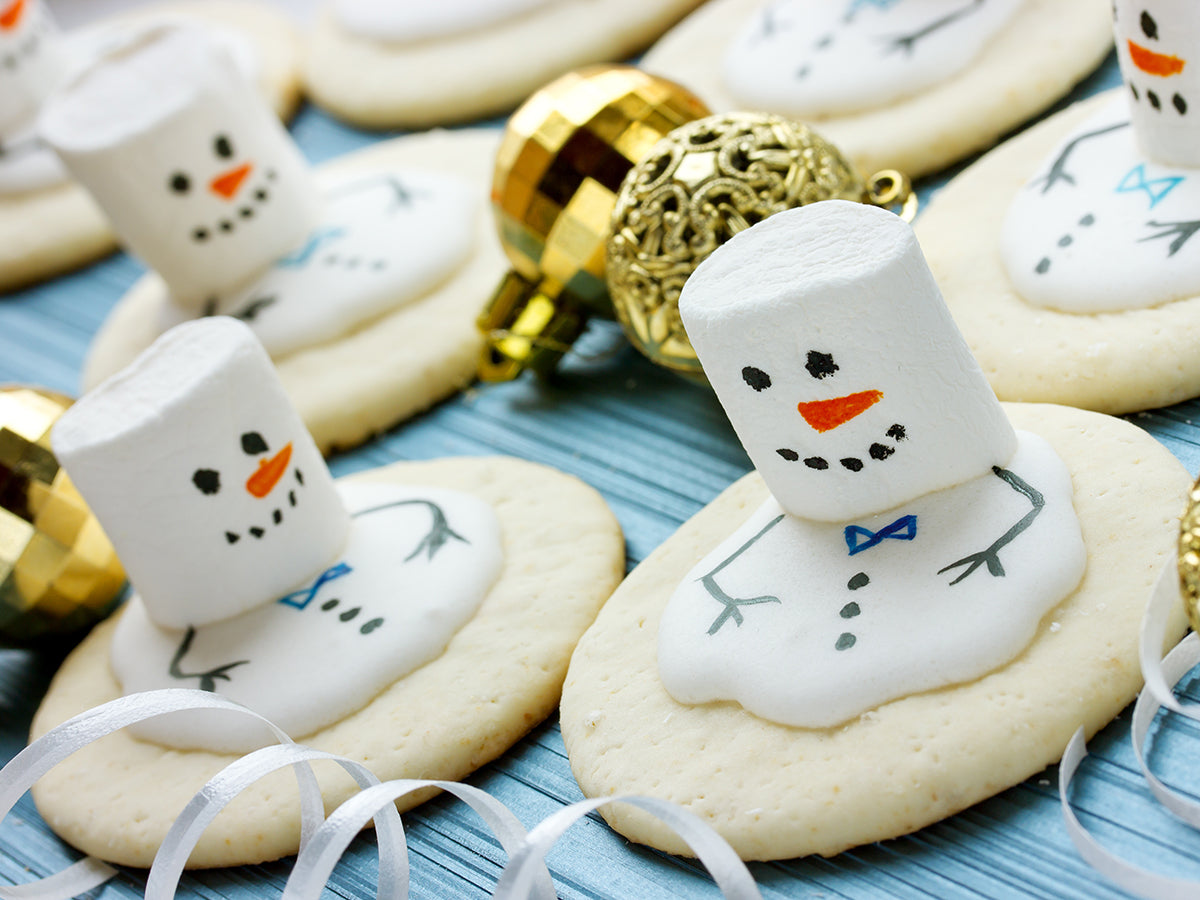 You most certainly have seen those adorable melting snowman cookies around. While you could make your own sugar dough and royal icing from scratch using your favorite or recipes from our website, we chose to jump right into the decorating fun of making those adorable cookies by taking a few shortcuts.




Ingredients:
1 bag of Large Marshmallow
1 pack of Ready-to-Bake Sugar Cookie Dough
1 bottle of Ready-to-Use Cookie Icing
Chefmaster Edible Food Coloring Markers (10 pack)
Tools & Utensils:
Baking Sheets
Parchment Paper
Cooling Racks
Preparation:
Bake your sugar cookies according to the instructions on the package.

Let them cool for 10 to 15 minutes before transferring them to a cooling rack. 

While the cookies cool, use your Chefmaster edible food markers to draw snowman faces on as many large marshmallows as you have cookies.

Once the cookies are completely cool, spread some cookie icing on one cookie. 

Gently press a marshmallow on the top of the icing toward the edge of a cookie before the icing set. Be careful not to put your fingers on the part of the marshmallows where you draw the faces.

Repeat with all the remaining cookies.

Let the icing dry and fully harden.

Use your Chefmaster edible food markers to draw buttons, scarves, or bow ties on the melting snow.

Let dry for a couple of minutes.
Voila! Easy peasy. These fun adorable cookies are ready to dip in a warm cup of hot cocoa. Enjoy!