LAVENDER SEA SALT SCRUB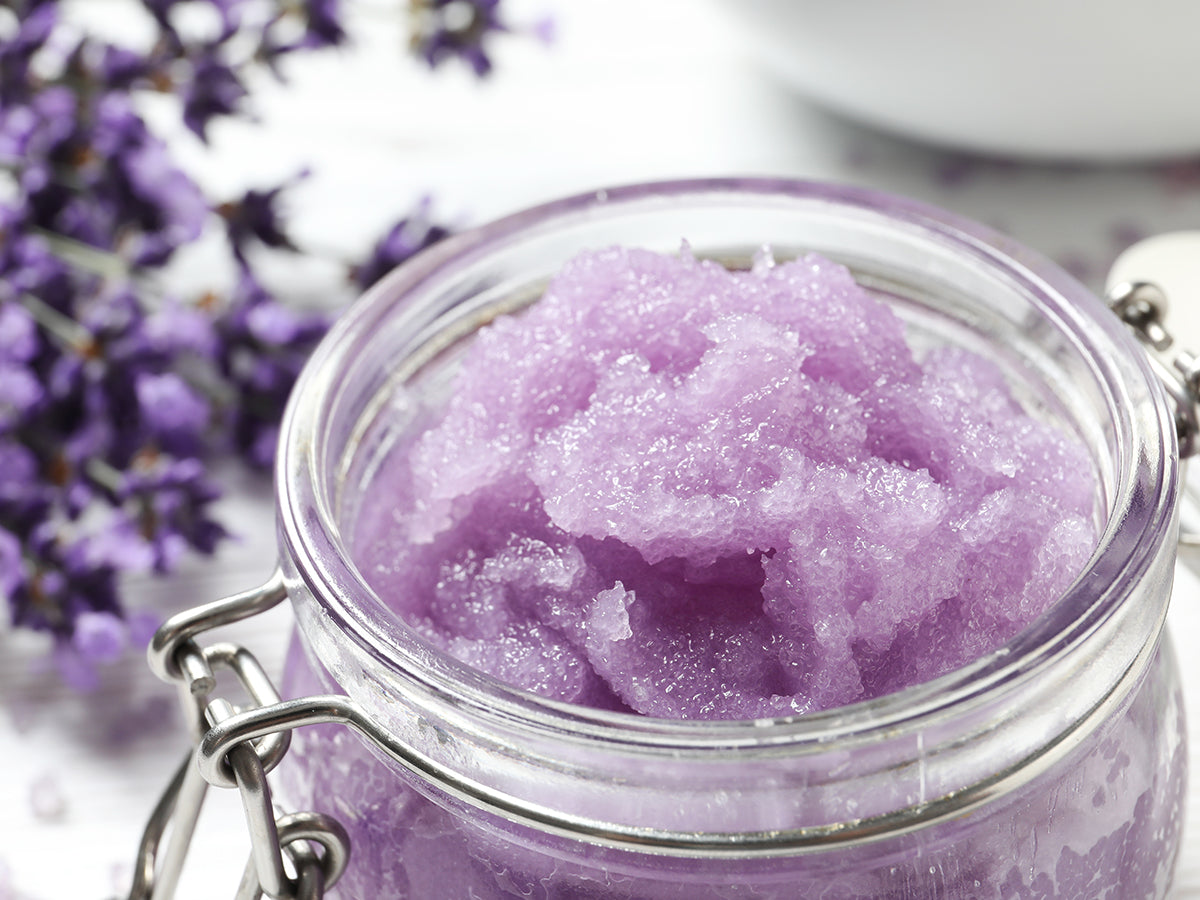 Looking for a homemade gift for Mom, Grandma, or a teacher? This homemade sugar scrub is easy to make, uses only Natural Ingredients and will be appreciated by anyone who enjoy some self-pampering.
What's needed:
½ cup Coconut Oil
½ cup Sea Salt
Lavender Essential Oil
Chefmaster Natural Violet Liqua-Gel® food coloring
Measuring cup
Mixing Bowl
Spoon
Mason Jar or other resealable container
How-to:
Place coconut oil in a small pan and heat on low until melted.
Remove from heat and allow to cool slightly.
Combine Sea Salt and Coconut Oil in a mixing bowl and check the consistency.

If too dry for your taste, add some more melted Coconut Oil. If too runny, add more Sea Salt.

Add a couple of drops of Chefmaster Natural Violet Liqua-Gel® food coloring and 1 to 2 drops of Lavender Essential Oil. Stir the mixture until well-blended.
Keep adding natural coloring and/or essential oil until you are satisfied with the color and scent of your scrub.
Spoon into a container with a lid.
Decorate with a cute ribbon and a personalized hand-tag (optional)
Adult supervision recommended.